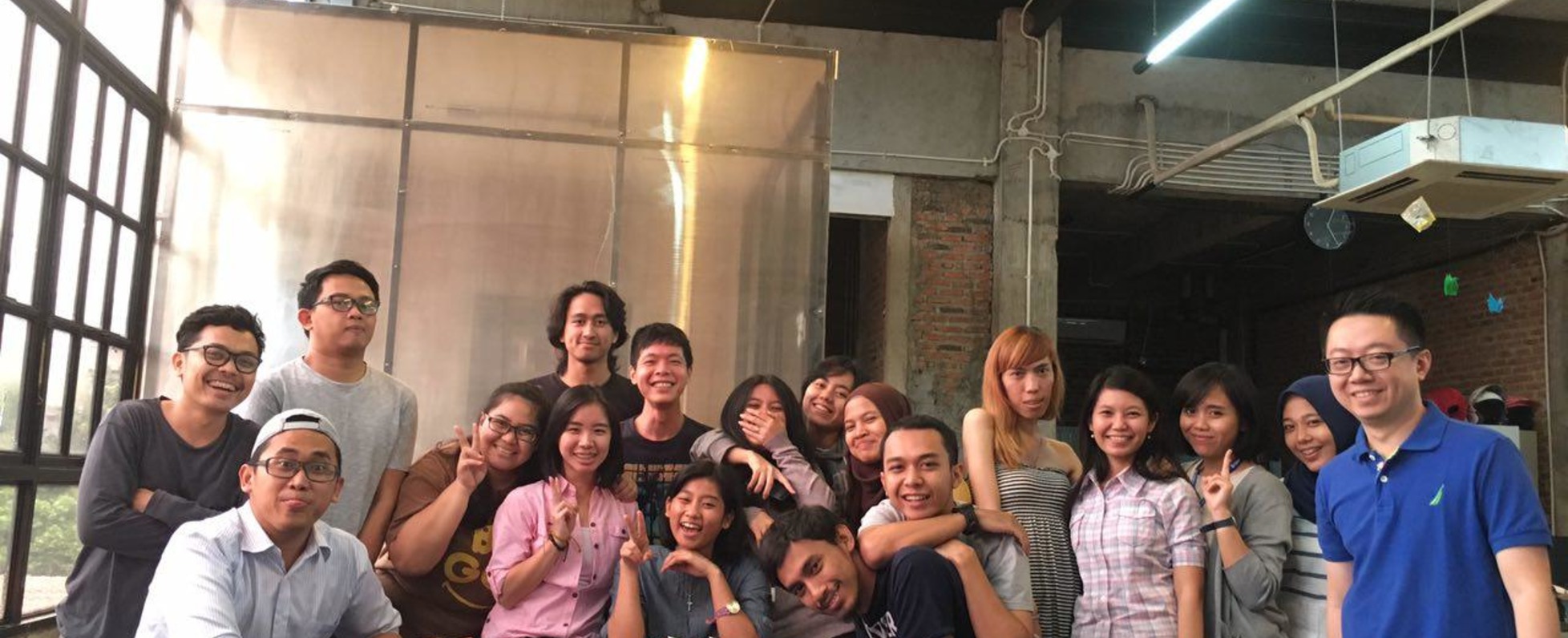 Retno Tanti
Business Admin (Finance, HR etc.)
Sribulancer helps businesses and consumers to find talented freelancers from all over the world, ranging from freelance programmer, website designer, graphic designer, voice over, video maker, article writer and others. The services offered are focused on speed, accuracy and simplicity.
Our vision to be the largest marketplace for freelancers. We are on a big mission to be an enabler for these pool of talented freelancers who may not have the resources to find their own consumers.
For the freelancers, we are a great medium to market and to build their designer branding. For consumers, we are a great place to find creative talents for whatever your creative projects may be.
* Sense of urgency
We understand how important it is to quickly find the talents to work on clients' businessprojects. Time is valuable, and we are determined to get results within the shortest amount of time possible
* Healthy competition
A healthy sense of competition is what motivates us to push ourselves to a greater extent. This iswhat brings each of us to a whole new level of skills and knowledge.
* Working smart
We believe in working hard, but more importantly working smart! We are a result-oriented team, focusing on how to get to our goals in the most efficient and effective way.
* Integrity and sincerity
We believe in an honest and transparent environment where our team members abide to strong moral principles. This builds a great foundation for each of us to be focused on our Company's vision and mission, bringing a difference in the lives of creative talents out there.
* Learning through listening
We love learning from each other! It is not unusual to see us listening to each other's success stories. It is how we grow. It is how we become a stronger and more successful team!
We are looking for a Technical people who likes to work with
- Product team and Back-end Developer
- Working on existing platform using LESS framework, BEM & AngularJS.
- Improve website design and user experience
- Gathering, developing and presenting design idea
- Testing functionality and experience in various browser and platform
- Aggressive, active, communicative and initiative
Please click "Want to Visit" to apply to this job posting. Don't forget to fill out your profile so we get to know you better! :)
Basic info
Looking for
Frontend Engineer
Job type
Full-time
Company info
Founder
Ryan Gondokusumo
Founded on
September, 2011
Headcount
20 Members
Industries
IT (Internet/Mobile)
The Maja 2nd Floor, Jl. Kyai Maja 39, Kebayoran Baru, Jakarta Selatan