Senior Analyst - Acquisition Manager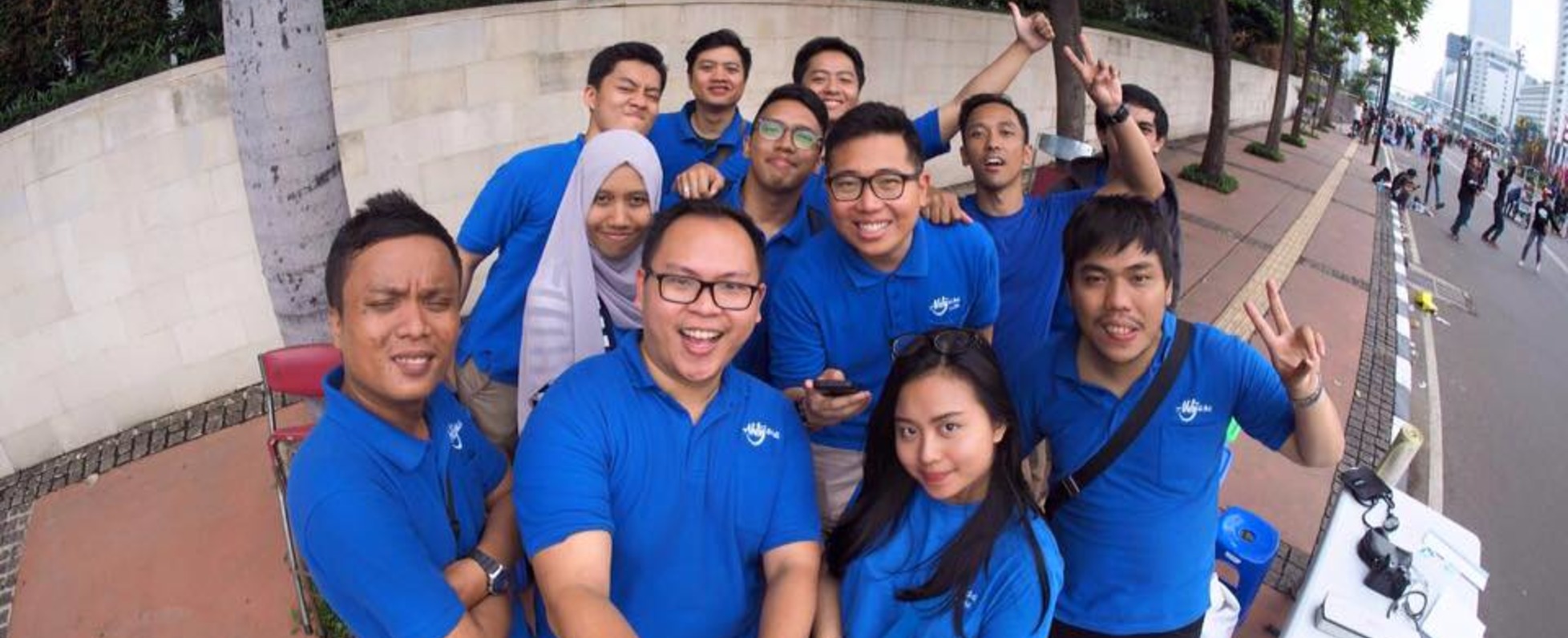 Jay Jayawijayaningtiyas
Director / Manager
Ahlijasa uses technology and smart operational process to revolutionize the US$2.5bn laundry industry in Indonesia. Backed by international Venture Capitals and one of the biggest conglomerates in Indonesia. We won the Startup World Cup South East Asia and won third prize in the Startup World Cup Global Final. We are the market leader in Online Laundry in Greater Jakarta.
We are a smart and fun company!
A fun mix bag of personality in our team. We have Nerds, Brogrammers, Hustlers, Hipsters, Math Whiz, all are welcome as long as you value data above everything and furiously hate wild assumption.
 Because we want to be a company that create a ripple.
The state of the service industry, especially in Indonesia, is in a dire state. Lots of people find The Industry is full of scam and there's no standard on the service provided. Ahlijasa comes to create a new era of Service Industry.
 Because it's fun. Period!
We are having fun in here. We have a great team and we want more people to join. The more the merrier.
 Because we want you to grow
Startup is the right place to explore your ideas. Have some kick ass ideas? Shoot it out, and let's put your ideas to the test
 We like to listen
Whenever you have an idea, speak out and the team will listen. Everybody has the same right to voice out his/her ideas.
 We believe in our team
Ahlijasa invest on the people, we want our team to thrive in their field. We want you to be able to present ideas, hold your ground when you are challenged, execute your ideas, and evaluate your ideas.
 We are seriously working and having fun at the same time.
We want you to love and be passionate about what you do. We like to throw jokes on each other, playing games together. We like our office filled with laughter and joy, not fear.
Job Description:
- Manage partner on-boarding process.
- Manage Business to Business Deals (Partnership/Corporate Clients).
- Manage relationship with existing partners.
- Manage Lead Generating Process and give improvements.
- Create new opportunity for the company to grow.
Requirements:
- Fresh Graduates are welcome. 1-2 years experience in Sales is preferred.
- Have own vehicle.
- Have a good communication skill.
- Have follow Sales Training.
- Motivated Person.
- Self-starter.
- Can work with targets.
Basic info
Looking for
Sales
Job type
Full-time