PATTERN DESIGNER for Art-Fashion startup, WANTED!!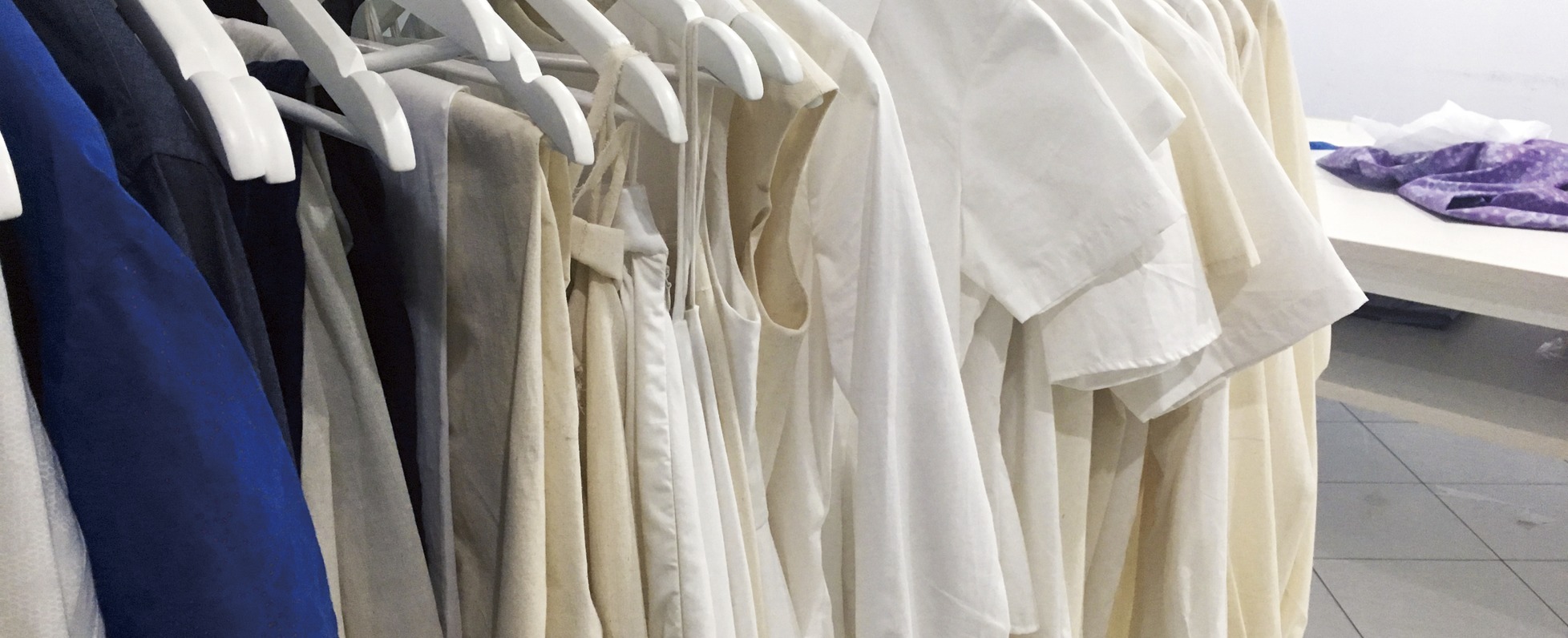 I am responsible for new projects of PT. Rentracks Cocreation Indonesia.
Coming from backgrounds of studying oil-painting in Japan and being a traveler,
my passion is to create new values and make people happy with them.
Thank you very much for visiting our page.
We are PT. Rentracks Cocreation Indonesia, a brand-new (startup) branch from Rentracks Co., Ltd in Japan.
http://rentracks.co.jp
(English version is coming soon.)
Our first core business in Indonesia is a semi custom-made e-commerce, mainly focused on Batik.
We aim to create a value through making an online Batik platform for designers, craftsmen and users.
Batik fabrics will be collected from all over Indonesia, as well as created by artists from all over the world.
Here is a test web-media created by us, introducing an Indonesian culture as a first step.
http://batikplatform.com
In addition to this web-media, we are now creating an e-commerce website and actual products.
As this is a startup company, we are on the stage of building a new team!
Please let us talk and discuss about our project, and hope you will be interested in us!! :)
"Reviving Indonesian arts & culture to be inherited by the young generations."
Since Batik has been considered as an Indonesian heritage, many Indonesian people wear Batik in formal occasions or even in daily office scenes. Also the younger generation starts to cocreate Batik products in original and modern way.
However, majority of the Batik these days are still on mass productions. A dyeing technique of Batik is one of the most precious point to be appreciated, but it might be forgotten in those mass productions.
At the same time, styles of those Batik could be more sophisticated.
Our business attitude is "As well as keeping heritage of the old culture, break stereotypes and create new cultures, good relationship with people, have an art consciousness, focus on making value speedy."
We aim to solve these problems with this business attitude, and make an environment for the young generation to cocreate casually without big investment or resources.
It is our hope that we could be the one who encourage people to love their country and be active to create and inherit the country's culture.
"Rentracks-ism"
Our corporation mission is "Enriching people's lives and making them happy through utilizing internet."
We believe that "Rentracks-ism" is a core essence to achieve our mission.
"Rentracks-ism" is shared as our management philosophy and business policies.
◇Management philosophy
 "Giving adequate information and convenience to people."
◇Business policies
 "Having belief, sense of responsibility, humility, speed and ability to execute as a business motto. We will let every people related with us to grow. We will explore ways to make people happy and offer their happiness."
In Japan, we all read aloud "Rentracks-ism" at every morning's meeting to familiarize with our mind.
A core business in Japan is "ASP" business (Affiliate Service Provider), web-consulting business.
This year, each staff members are seriously and honestly working under the goal of "aiming to become by far the best customer satisfaction in ASP."
We are aiming to become not just "ordinary" but "by far" the best, with this "Rentracks-ism."
All of "Rentracks-ism" looks nothing special.
However, we strongly believe that our company will become very interesting and exciting if every single person seriously embody our belief.
We deeply feel honor of working together with person who thinks our belief is interesting, exciting, and like to pursue together.
Are you interested in creating new fashion products in an Art-Fashion startup?
We are open for.. PATTERN DESIGNER position!!
Will you be thrilled to join with us?
◇ Required responsibilities for this position ◇
- Pattern Designs of basic Women & Men clothes.
- Concept making of the brand, help marketing and branding.
- Manage the production team.
- Other required jobs (Stock managements, e-mail, letters, packages, etc.)
◇ Required skills ◇
- Positive passion to embody "Rentracks-ism."
- Minimum 3 years experience in Pattern-design.
- Fine knowledge of MS Office and other software.
- Innovative.
- Challenging attitude.
- Mutual trust.
- Self-responsibility.
- Analytical and problem-solving.
- Other strong work values.
As this is a startup project, you will get many rolls which can't have in a normal company..
We want to work with a person who can fully enjoy and do challenge together in this chaos environment!
Please don't hesitate to ask questions or concerns.
Basic info
Looking for
Creative (Designer, Writer etc.)
Job type
Full-time
Company info
Industries
IT (Internet/Mobile) / Media / Publishing / Apparel / Beauty